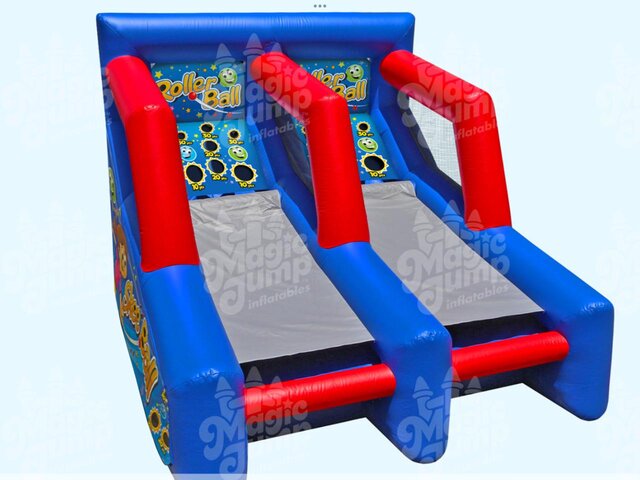 Dual Rollerball




Regular Price:
Fall Hours due to darker earlier Multi Day: 50% off Extra Day! (Weekdays or Weekends)




$329.00

Winter Hours for rentals after 5pm please call our office



Larry Potter Events is excited to bring to you our Inflatable Dual Rollerball Game! Get ready for hours of fun and friendly competition with this thrilling interactive game that will keep everyone entertained.
This inflatable game features two separate rollerball tracks, allowing two players to compete simultaneously. Each player must navigate their rollerball up the slope into the holes to accumulate as many points as they can. The vibrant and eye-catching design adds an element of excitement to any event or gathering.
Perfect for both indoor and outdoor use. Whether you're hosting a birthday party, company picnic, or community event, this Dual Rollerball Game is sure to be a hit with guests of all ages.
Not only is the Inflatable Dual Rollerball Game a blast to play, but it also provides an excellent opportunity for friendly competition and team-building. It encourages players to enhance their hand-eye coordination, speed and strategic thinking skills.So, why wait? Bring the excitement of the Inflatable Dual Rollerball Game to your next event and create unforgettable memories for everyone involved. Get ready to roll, race, and have a fantastic time with this thrilling inflatable game!